GBK's Celebrity Gift Lounge Fosters Influencer Connections: Interview with the Brands
With awards season in full action, businesses are jumping at the opportunity to attend posh events to showcase their products to well-known celebrities and touch base with media figures. GBK hosted the luxurious gift lounge to honor 2017 Grammy Nominees and Presenters. Taking place on February 11 at McLaren and Maserati Beverly Hills, part of The Auto Gallery's Family of Dealerships, brands presented their products to influencers and made valuable connections. Many notable stars attended the event, including Ally Brook of Fifth Harmony, Jake Miller, Diplo, and Kandi Burress. Home Business Magazine chatted with brand representatives about their marketing strategies, why they value attending GBK's gift lounges, and the mission of their businesses.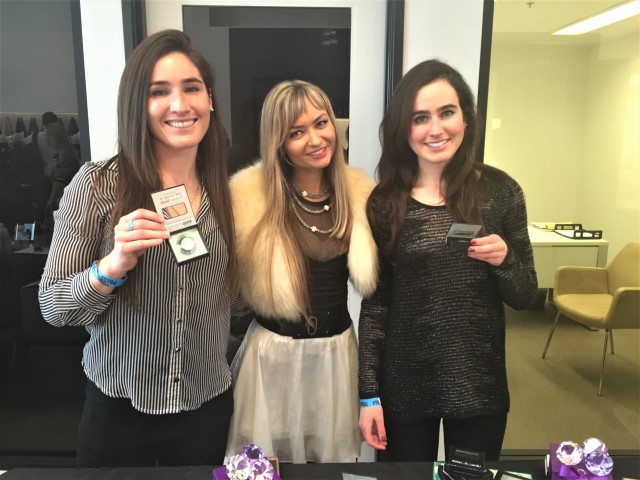 HBM: What brings you here today?
Minki Lashes: "We are looking to get some amazing PR for our company Minki Lashes!"
HBM: Why did you choose GBK out of the other gifting suites?
Minki Lashes: "We were actually contacted by a few companies that found us, which was a really pleasant surprise. I guess thanks to our web marketing tactics, that's something that's possible nowadays! I feel very flattered that we were invited. GBK is a company that looks more promising and trustworthy for us. We did a lot of research on these celebrity gifting suites. It's definitely one of the companies that I feel would benefit our company."
HBM: In a few sentences, how would you sum up the mission of your brand?
Minki Lashes: "The mission of our brand is to help women step it up in style, add some luxurious but affordable glamour to their eye makeup looks, and at the same time, to empower them. We're all about female empowerment. To help them to choose safer cosmetic products."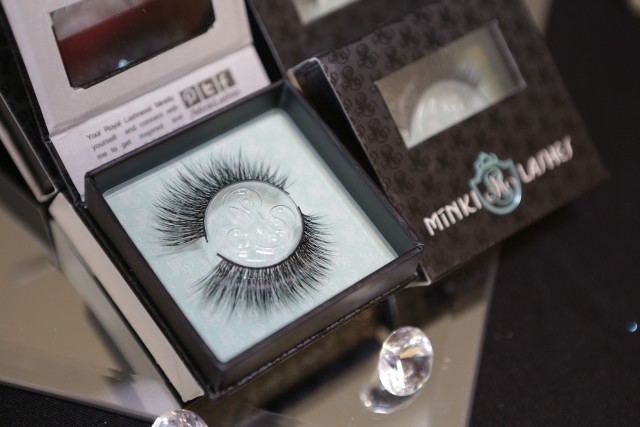 HBM: How does your product compare to others on the market? Why are your lashes better?
Minki Lashes: "Minki Lashes are made of the highest grade of Siberian mink, which is cruelty-free fur that's sterilized and made hypoallergenic and these lashes are reusable up to twenty-five times and they are up to three times more lightweight than your conventional synthetic lashes, which makes them a perfect alternative to traditional drugstore lashes for performers, brides, and special occasions—any women that wants to wear them for longer than a couple hours. Regular lashes obviously get extremely uncomfortable."
HBM: What inspired you to launch your spice?
Mr. Foodtastic: "As a private chef I was always making different spices that my clients really enjoy. One time my client told me, "You need to bottle it! I took their advice. A year later, here I am!"
HBM: What do you think of GBK's gift lounges?
Mr. Foodtastic: "I'm based in New York, so I've done food and wine with them. I've done Fashion Week with them."
HBM: What's your favorite thing about their events?
Mr. Foodtastic: "You get some good contacts! In kind of the weirdest way. It's not always the typical like what you would think, like a celebrity, but a random contact that will connect you to something I wasn't expecting. That's really beneficial."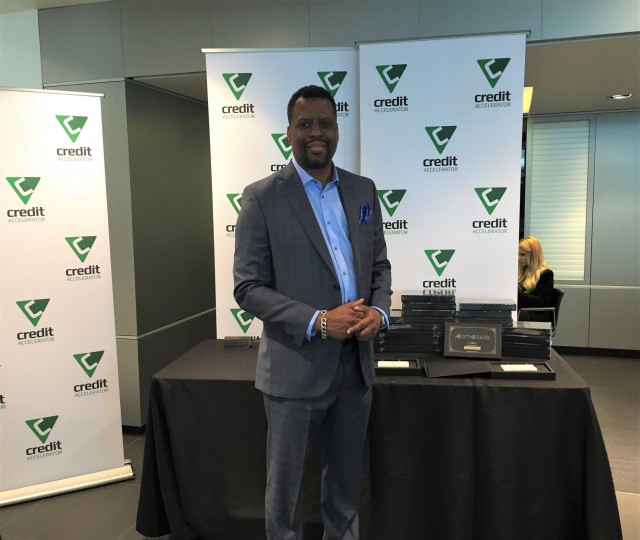 HBM: Why did you launch Credit Accelerator?
Credit Accelerator: "I am a CEO of a company, and my clients kept getting into financial trouble. After a tremendous amount of research, I found that people who could help people with their credit were running into a few issues. The business wasn't scalable. If the people were really good at fixing a person's credit, they would get overwhelmed with traffic. Then they couldn't depend on others around them because once they trained that person, that person would leave and start their own business. It would create a huge issue in terms of services. That's where the idea came from—creating a software that does it.
The second reason is, there's no way for us to fight back. We've got to find a way for us, as the consumer, to protect our rights to fight back. The banks are making a tremendous amount of money. No one's stopping them. But there are laws that protect them. The reason Credit Accelerator is out there is to give the everyday person the opportunity to fight back and defend themselves. Everybody goes through some sort of financial issue in life. They've made your credit score the number one thing in your life. If you want to get a job, insurance, house, a car—now they're looking at your credit score and grading you by it. If you have a lower credit score, you cannot win in life.
This is a product that will help the everyday person: single mom of three, the guy who is off fighting the war. Everyone deserves the opportunity to have a great credit score. "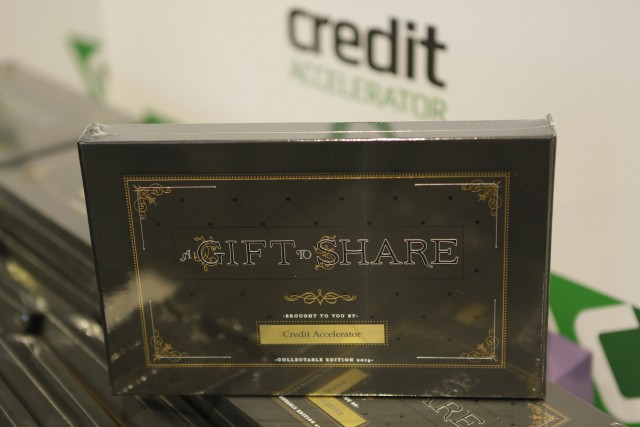 HBM: What has brought you here to GBK's gift lounge?
Credit Accelerator: "Well, from a marketing perspective, one of the things we wanted to do was get extra public relations. Here you get a chance to meet with media as well as celebs. One of the thing about celebs, especially musicians, is that they may not have the best credit. We're like, 'Great! Use the product.' They'll be able to see the changes. In our gift bag, we're giving out one for the celeb and two others (for relatives) because they get hit up for money all the time. It's like this: Don't give a person a fish. Teach them how to fish."
HBM: "Who have you met here so far that you've had a good response with?"
Credit Accelerator: "The great thing is, everyone I've talked to has said, 'Woah! I need this!'. Because it affects everyone. We're not the product that makes your hair beautiful, but we're the product that changes your life. Everyone that has come by, besides one celeb, has said, 'Hey, I really need you.'"
HBM: "What's your favorite thing about GBK's gift lounges?
Credit Accelerator: "It's an amazing event. Beautiful, wonderful people. You also get the opportunity to network with other vendors, people that are getting their products out. We're also going to do the Oscars, because we definitely want to tap into that market too, and hit growth!"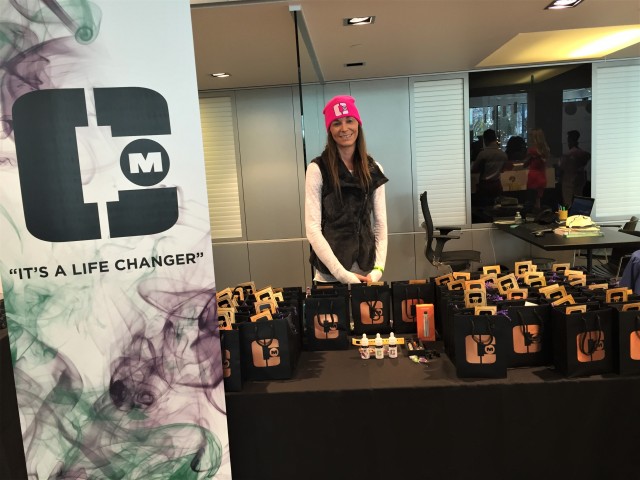 HBM: Have you done any celebrity gifting lounges before?
Dot Com Vapor: "Yes, but I like this one a little bit better. It's fancier. But doing multiple ones is awesome."
HBM: "Have you had concrete results happen with celebrities?
Dot Com Vapor: "Oh yeah! A celebrity and her husband both quit smoking cigarettes and went to vapes. There's a lot of people smoking vapes already. Them just talking about it or tweeting or any of that stuff works. For me, it's them getting the product out. It's pretty easy because they can test ours."
HBM: What makes GBK's gift lounges stand out?
Dot Com Vapor: "They're really professional, and I like how they give us the list. There's food. I've only been to one other event, so I'm not a veteran, but so far, it's been amazing."
HBM: Where do you see the vape industry going for businesses? Is it on the up?
Dot Com Vapor: "It's definitely on the up if you are good at business. I believe in regulation. Kids shouldn't be vaping. It should be eighteen and up, or twenty-one and up—whatever. At the same time, there's a lot of politics and money involved. I smoked for twenty-three years. I haven't smoked in four years. My dad died of lung cancer and I still kept smoking. This is the only thing that got me off smoking. But I do believe not anybody should be vaping."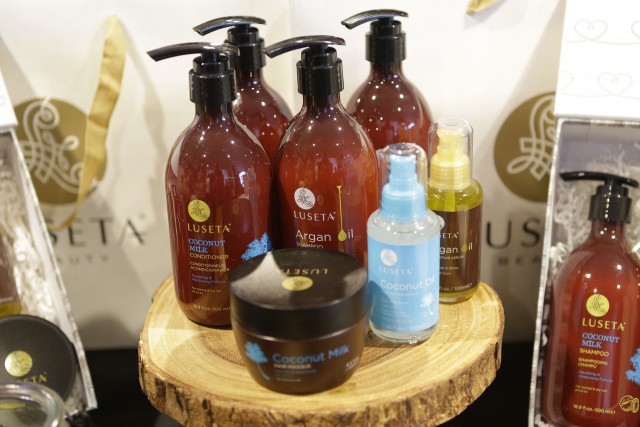 HBM: How did this brand start?
Luseta Beauty: "It launched a few years ago. We've grown really quickly ever since. We're in Macy's in New York and JCPenney Salons. We've also been in Etsy Beauty Box."
HBM: Have you been to other gifting lounges?
Luseta Beauty: "We were at this gifting suite a few years ago with our other brand."
HBM: Do you feel like it's helped your marketing efforts?
Luseta Beauty: "It's really nice to get the exposure from the celebrities and have a moment to show everyone what we have. It's been a nice experience."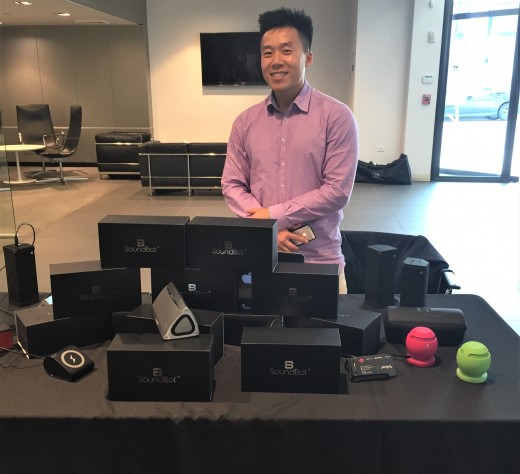 HBM: How long has SoudBot been launched?
SoundBot: "This company has only been around for a couple years. We make high quality stuff. Right now we're trying to get our name out. That's why we're here! This is our first event we've attended to meet with media and celebrities. If it works out, we'll continue doing these gifting suites."
HBM: Has going to celebrity gifting suites helped your marketing plans?
SoundBot: "It does. It's helped us to spread the word out there by gifting these speakers to celebrities. It makes it easier to sell the product, because if they were to tweet it and take a photo of it and post to Instagram, that really helps us get the word out."
###
ABOUT GBK:
GBK, formerly GBK Productions, is a luxury lifestyle gifting and special events company, specializing in entertainment marketing integration. Formed in 2000 by Gavin Keilly, the company's Founder and CEO, GBK consists of five divisions: GBK Celebrity Gifting, GBK Special Events, GBK Weddings, GBK Charitable Consulting and GBK Marketing/Public Relations.  Widely known in the entertainment industry for bringing that little extra something into the Gifting Lounge environment, GBK offers its clients a full range of marketing services.  For more information on Gavin B. Keilly (CEO) or GBK, please go to gbkproductions.com.
Contact: sherilyncolleen@gmail.com
---
---
The post GBK's Celebrity Gift Lounge Fosters Influencer Connections: Interview with the Brands appeared first on Home Business Magazine.