How Small Businesses Leverage Social Media Promotion over Traditional Methods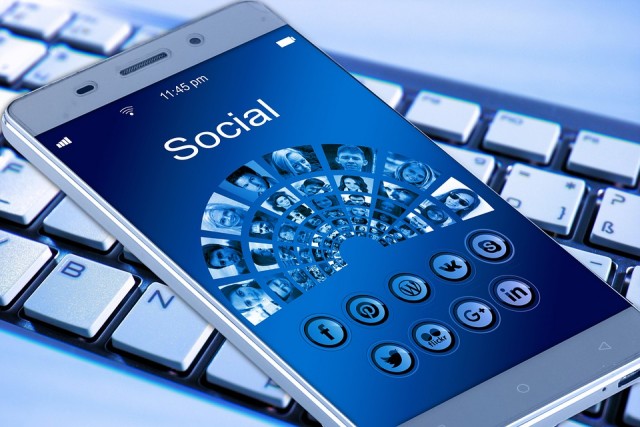 The Changing Face of Advertising
As more businesses expand their advertising from traditional radio and television into 360-degree campaigns that include digital outreach and social media engagement, a recent survey found many small businesses are also recognizing that social media can be an invaluable, cost-effective tool for reaching customers at the local level.
---
---
Earlier this year we launched findings from the "Allstate Small Business Barometer" – a survey of more than 2,600 small businesses. Our goal was to determine how small businesses are faring in today's economy and analyze their challenges.
The Barometer shows that small businesses have grown the same or more than last year – a positive sign for the future. The results also indicate a dramatic change in how small businesses approach advertising and sales. According to our findings, many small business owners are leveraging social platforms, a shift from decades-old approaches to how small businesses advertise, market and sell goods and services.
We found that more than half of small business owners use social media platforms, while very few use traditional advertising methods of television, radio and print ads. Still, a significant portion – 43 percent – of small business owners don't use any of the offered modes of advertising, including social media, online ads and websites, print ads and mailers.
Facebook came out on top as the preferred promotion choice among all other methods tested, with nearly half of small businesses using the social networking site as a marketing tool. With more than 1.7 billion active users worldwide, it's not surprising that many small business owners are turning to Facebook to reach their customers. In fact, Facebook announced earlier this year that it has reached four million advertisers. The main reason for this jump? Small businesses.
And according to Allstate research, the growing adoption of social media is echoed in its network of more than 10,000 exclusive agency small business owners. Among these agents, 53 percent are actively managing a Facebook business page, 34 percent have a LinkedIn account and five percent are participating in paid social media advertising to further expand their reach.
Why the shift? Consumers are spending more time online and they expect convenient, on-demand services to be available in the digital spaces they frequently visit, so small businesses are responding to meet the needs of current customers and attract new clientele.
But before diving into a social media strategy, it's important for small businesses to have a strategy in place. A clear plan should include what the end goal is for the promotion, which content will resonate best, which audience to target and which other tactics to employ.
The Right Target
Businesses know it's critical to determine who their customers are and to use different platforms' targeting options to reach them. With so many global users of social media, businesses have the opportunity to reach a whole new market. If a company sells its goods online, ad targeting can help find new customers outside their local markets.
The Right Content
One of the most important things to consider when developing social ads is what will attract the desired audience. If a business' goal is to drive sales, the ad creative should promote the product or service. But if the business is looking to drive brand awareness, it may be more effective to use content that speaks to a challenge customers have that the product or service can alleviate.
The Right Action
The call-to-action (CTA) is one of the most important parts of any ad. It should clearly show what customers should do next – for example, call or visit the website. Many platforms offer CTA options for businesses to include in their ads.
The Right Results
Finally, constantly testing and learning will provide the best chance for success. Trying out different images, copy and CTAs can change the results, so testing out these combinations will show what resonates most.
Many small business owners find social media to be a more economical tool to promote their businesses, rather than traditional advertising. Determining the best content, audience, action and measurement will help small business owners make the most of their social media promotions.
The post How Small Businesses Leverage Social Media Promotion over Traditional Methods appeared first on Home Business Magazine.