How Your Small Business Can Benefit from Hosting an Event
Have you considered hosting a business event? It's easy to overlook event planning when your business is home-based because you don't have space at your disposal, but there are a number of reasons to make the extra effort to create a memorable event for your contacts. Here are several ways your business can benefit from hosting an event.
Foster Connections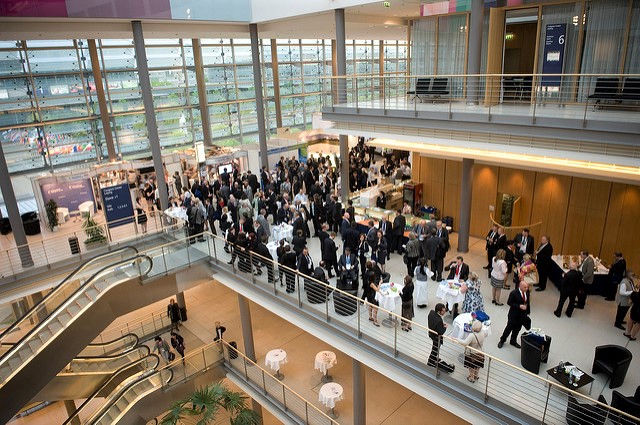 Events are a great way for home-based businesses to connect with customers, vendors, or strategic partners. You may meet with all these people one-on-one during the workweek, but hosting a group of people in a relaxed setting lets you play a different role and build friendly feelings that will strengthen bonds and increase loyalty in your group. It's a good idea to know the goals of your event and focus on one group accordingly, but you can have secondary goals as well. For instance, your event might be intended to honor your customers, thank your staff, or introduce your business to new customers, and your planning will center that goal, but if you also invite your vendors you'll strengthen those relationships as well.
Build Your Brand
People strongly associate most businesses with their locations. Customers may drive past a store or restaurant every day and take in the sign, the colors, and the atmosphere of the place. As a home-based business, it's harder to build that level of sensory memory. But when you host an event, your customers will store an image of you in the event space, with a full set of sights, sounds, and even tastes. All those sensory impressions will help keep you in the front of their memory when they're in the market for your goods or services.
That means it's very important to plan an event that gives the image you'd like to convey. If your business is trendy, hold events in an up-and-coming neighborhood venue and make sure your staff is stylish and your decor is on trend. If you want your customers to associate your business with success, wealth, or luxury, hold events at a golf course or museum, and arrange for details like valet parking and a coat check to create a sense of style and affluence.
Get the Word Out
An event can also help you generate publicity for your business and meet new customers face to face. Make sure the media know about your event well in advance and create buzz on social media as well. Encourage people to come in the door by setting up plenty of giveaways, freebies, or entertainment. If you're hosting an event where it would be customary to charge admission, you can either use the event to generate revenue or choose to donate proceeds to a charity.
Hosting events is a healthy outlet for a home-based business. Gathering your customers, prospects, staff, vendors, and strategic partners in one space turns you into the hub of a great networking opportunity, and you'll be able to build relationships, cultivate a strong brand image, and generate publicity for your business all at once.
---
---
The post How Your Small Business Can Benefit from Hosting an Event appeared first on Home Business Magazine.