5 Ways to Build Brand Visibility in 2017
Word-of-mouth is hands down one of the best ways to attract clients to your business.
When a satisfied customer feels strongly enough about a product or service to recommend it to his family or friends, that truly means something. It means your business is legit and others need to know about it.
The problem with word-of-mouth is that people have to know about you in order to recommend you. That €™s where building brand visibility plays an important role in business growth.
Below are 5 ways that you can build brand visibility in 2017.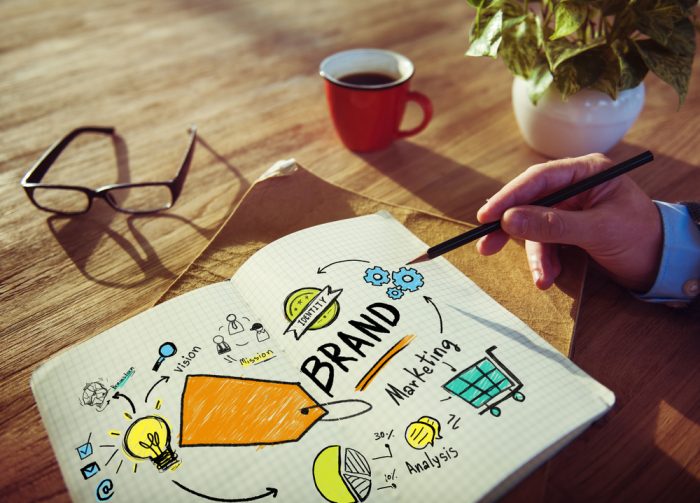 Run a Contest
How much money is one good lead worth to you? How about a thousand good leads?
Running a contest and offering a free giveaway in exchange for contact information is an awesome way to attract potential clients and build brand visibility.
For example, say you are a fitness company trying to increase your brand €™s reach. You might decide to offer a free FitBit to one lucky subscriber on your email list. The only catch is they have to subscribe to your list to be eligible.
It €™s a safe bet that a lot of people would be willing to make that trade at a chance for a free fitness tracker.
Get Interviewed on a Podcast
Getting interviewed on a podcast can be a great way to positively build your brand €™s visibility.
Depending on the size of the host €™s audience, you could potentially reach thousands of people who previously knew nothing about you.
Tim Sykes recently exercised this strategy when he appeared on Lewis Howes €™ podcast. He shared his Timothy Sykes millionaire challenge with Lewis €™ audience, and now he has a ton of new followers interested in his work, too.
Podcasts are also a great way for listeners to really get to know you as a person, which is critical to building trust.
Write a Guest Post
The tale as old as time. Writing and reading have and always will be very intimate ways to communicate and learn about new things.
By writing an article for a site with an audience much larger than yours, you could easily 10x or more the amount of people who view your content.
Submit an Article to a Medium Publication
This is the same principle as writing a guest post, except exclusive to Medium. Medium is a website with a bunch of different publications owned and managed by mostly regular people like you.
When you submit an article to a fairly large Medium publication, you become an author for that publication and get to regularly publish posts in front of a large group of targeted readers, increasing brand visibility.
Post More on Social Media
Everyone is using social media these days, including your grandma! It has become incredibly important to start and grow your own social media accounts for the business you run. This increases the share potential of self-created content and gives you a way to engage with your existing audience.
Just a few shares on social media is all it takes for a piece of content to go viral and drastically build your brand €™s visibility.
Summing Things Up
The 5 brand-building strategies you just learned aren €™t too difficult to orchestrate with just a little bit of knowledge and hustle. Give them a try for yourself and see how much you can improve your brand €™s visibility.
---
---
The post 5 Ways to Build Brand Visibility in 2017 appeared first on Home Business Magazine.