How Brand Ambassadors Can Help Your Business Reach New Markets
A brand ambassador is a person, or group of people that are hired to create interest in your product or service, as well as showcase it in a positive light. Brand ambassadors can often be forgotten when deciding how to market a business, but they shouldn €™t be disregarded so easily, as they can be a powerful asset for driving sales to your business.
When utilising an ambassador program, celebrities are a popular choice. This is because celebrities are often outgoing people, and hiring them to be an ambassador will associate your brand with their personalities.
We €™ve put together a list of some of the biggest brands and their celebrity ambassadors:
Citroën / Iris Apfel
In early 2016, Citroën announced a new brand ambassador, 94-year-old fashion icon Iris Apfel. Iris is a fashion icon, known for being the first woman to wear jeans as a fashion statement as well as supervising decoration of the White House for over 40 years.
Iris makes Citroën €™s chosen tagline for the DS range work so perfectly: €œDriven by Style €, which a car driven by Iris Apfel absolutely is. The colourful campaign encompasses Iris €™s style, helping to attract an older audience and adding an element of €˜coolness €™ to the car that also attracts younger audiences.
PartyPoker / Bruno Gagliasso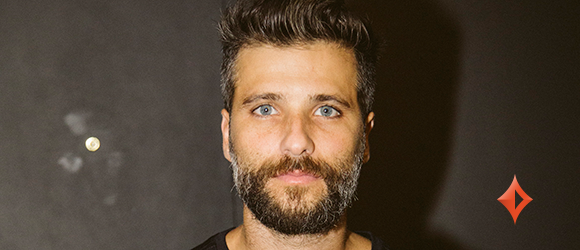 Just last week on the 18th May, partypoker announced that Bruno Gagliasso would be joining their team of ambassadors that includes Carl Froch, Boris Becker and more. Bruno Gagliasso is a TV, film and theatre sensation in Latin America.
The team at partypoker hopes to draw in more Brazilian members, setting up live poker events as well as online events that Gagliasso himself will take part in on a regular basis.
Allowing the community to get involved by directly playing against Gagliasso is an excellent strategy for drawing in their new target audience.
Emirates / Jennifer Aniston
Emirates launched a new campaign October 2016 that featured the well-known actress, Jennifer Aniston. The campaign showcases the amenities that are even included with the airlines cheapest seats, as well as showing off what the first-class seats have to offer.
Jennifer Aniston €™s likeability and the fact that she is so well known among all age groups made her the perfect choice to endear new flyers, whilst also promoting first class seats to a new demographic.
Old Spice / Terry Crews
Old Spice €™s campaign with Terry Crews is unforgettable, even becoming an Internet sensation, which is exactly what you want your campaign to become. Terry Crews is a former NFL linebacker turned movie and TV star, who first joined the Old Spice campaign in 2012.
Old Spice €™s choice to use Terry Crews as a brand ambassador was perfect, helping them to break into the younger demographic that enjoyed his appearances as an actor. Videos of the commercials on YouTube have reached over 9,000,000 views, exposing the brand to potential new customers from multiple demographics.
---
---
The post How Brand Ambassadors Can Help Your Business Reach New Markets appeared first on Home Business Magazine.