How to Celebrate the Military and Veteran Community AND Reach Them with Your Brand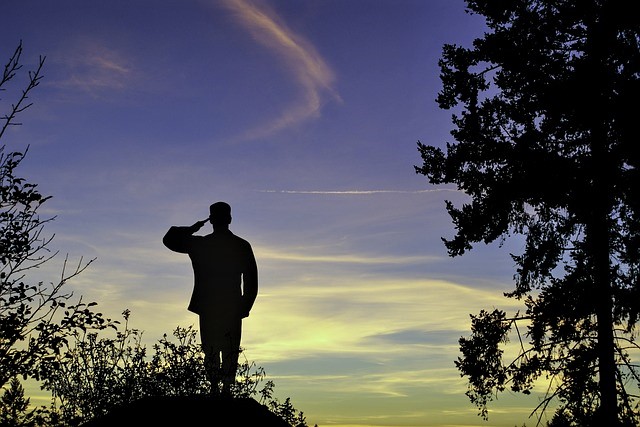 Having active military personnel support and spend money with your company is a great way to build your brand. There are over 1.1 million active duty service members and over 41 million people directly connected to the €œmilitary community € – spouses, veterans, dependents and so on – which totals $1.5 trillion in purchasing power!
Of course, military and veteran families love a military discount (who doesn €™t love a discount?) for your products. But it goes beyond only offering a military discount once in a while. There are more ways to show your support for this community and connect them with your incredible company.
---
---
As a military spouse for over 20 years and the Founder of a military media company, I €™ve worked directly with Fortune 500 companies to help connect their opportunity to the military and veteran consumer.
Here are some ideas:
1. Be authentic. This is so important. You must be genuine about what you are offering or the military community will see right through it. The largest and most influential €œmarketing campaign € for your company is word of mouth – and the military and veteran community thrives on word of mouth marketing. Provide images and examples of how your company supports the military and veteran community throughout the year. If you haven't started specifically honoring the military community, this is a great time to begin – make a pledge to do something specific each month to honor the military and share it.
2. Don't just thank a veteran or military spouse – hire them. Highlight the veterans and/or military spouses who work for your company – share an €œAbout Us € and highlight these individuals for their service. For example, Starbucks provides an apron to their Veteran or Military Spouse partner with their branch of service on it to honor their service. Show some special recognition to your own employees. If you have not hired one yet – highlight a story about a customer or relative of the armed forces.
3. Reach out to other Veteran and Military Spouse owned companies. When I was starting up my new brand, jenpilcher.com, I reached out to Josh Elledge at upendPR.com because not only is he a PR specialist, he is a veteran. Think about it – if you are trying to find the best ski instructor – go to the mountain. The actual consumer, who also is the expert – has the experience and knowledge of how the other consumers in that demographic thinks, feels and shops. They hold the keys to the word of mouth influencer market – because they are one of them.
Veterans and military spouses have insider knowledge and experience about the military community. Reach out to veteran and military spouse-owned companies to help build your network and expertise for attracting the military community to your business.
4. Military kids serve too!  We have a 14 year old daughter and 11 year old son – and their heart hurts the same as mine when my husband, their Dad, deploys. Take some time for your company to do something special for military kids in your area or on a national level. There are many organizations out there supporting our Nation €™s military children – donate to them or find out how you can specifically make a difference. One of my favorites is National Military Family Association.
5. Do something creative – go beyond the Military Discount – volunteer for a military charity and then create a story. There is nothing wrong with sharing your volunteerism. It's a win-win. You volunteer, the charity receives your help, and you both get more publicity through your story. Use social media – and video! Be creative – the more personal you make it – the better. One of my favorite organizations for an opportunity to serve in your area is Team Rubicon.
The post How to Celebrate the Military and Veteran Community AND Reach Them with Your Brand appeared first on Home Business Magazine.